If you're looking for colorful home design inspiration, look no further than Finnish surface materials company Duration. Located in downtown Helsinki, the new Durat showroom showcases the brand's solid surface materials in a kaleidoscope of vibrant colors for a variety of uses. The material is available in over 1,000 colors and styles with a range of granule sizes and textures. If you can't find the exact color you want, they will custom make it for you. Along with the impressive variety of color options, their surface materials are durable and made from post-industrial plastics, making them 100% recyclable. Not sure what you can do with Durat materials? You can create walls, worktops, built-in sinks, vanities, shower trays, tables, desks, benches, etc.
Durat's materials have a terrazzo look to them, which can be seen in the samples and thumbnails displayed throughout the showroom. While ordinary terrazzo can be colorful, Durat beats it with its deep, rich hues. Linda Bergroth, designer of the Durat showroom and user of Durat materials, says: "The new showroom highlights the endless possibilities of Durat materials. It highlights unconventional color combinations and textures, inviting and inspiring designers to discover their individual ways of using materials.
Durat has spent the past three decades researching and testing repurposed plastic materials. Their products are currently the only commercially available solid surfacing material where everything is made from post-industrial plastic waste. They have closed the circular loop by buying back their materials, recycling them and reselling them, doing their part to create a circular economy.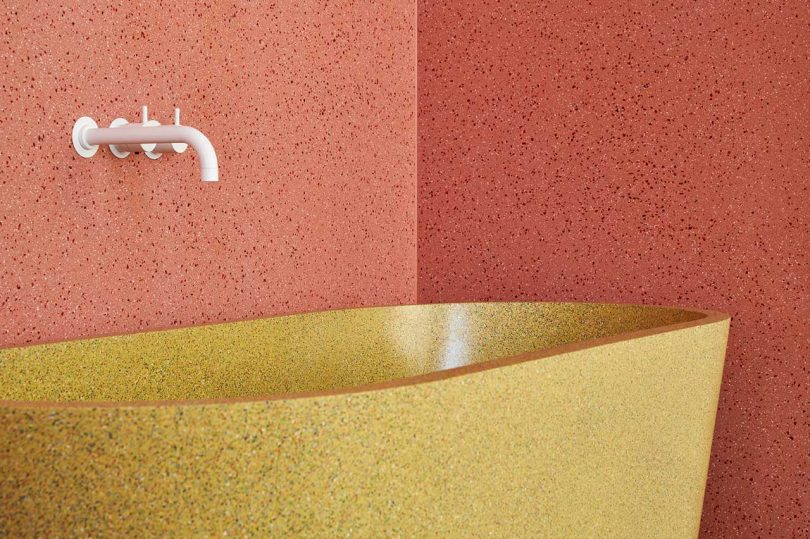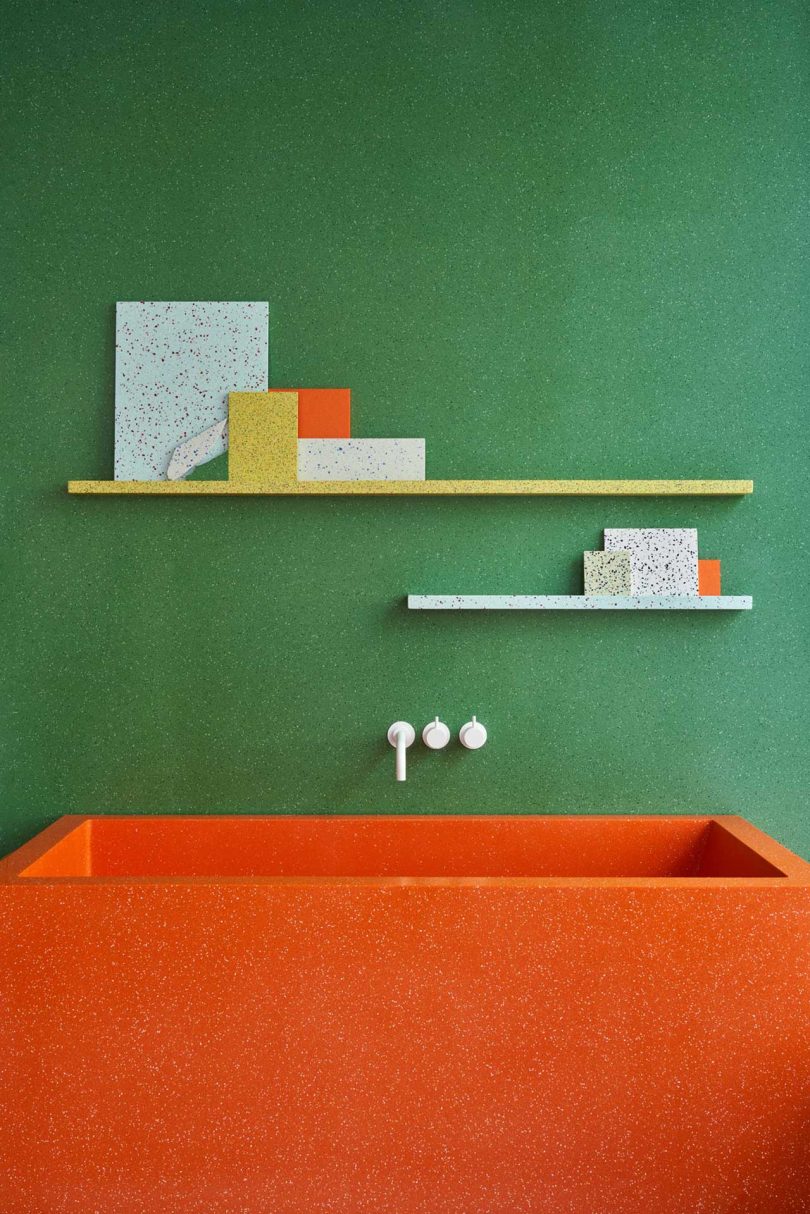 Pictures by Paavo Lehtonen.