In this Asian-chic home, a peaceful palette of white, ecru, warm brown, and natural wood tones evoke a restful and welcoming vibe.
Subtle archways add edgy touches to living areas, bedrooms and bathrooms, where they create graceful zoning. Sleek furniture silhouettes define a modern aesthetic, and bespoke storage units give every space a clean, tailored finish.
The curved line is probably the most obvious feature of this place. The arched window, arched door, arched shelf and all bespoke furniture continues the curved pattern. Such a design makes the whole room very cozy and relaxing. Along with the soft line and warm color palette, the adjoining glass bathroom with a terrazzo finish is another highlight of this Asian home.
Viewer: Ha Hoang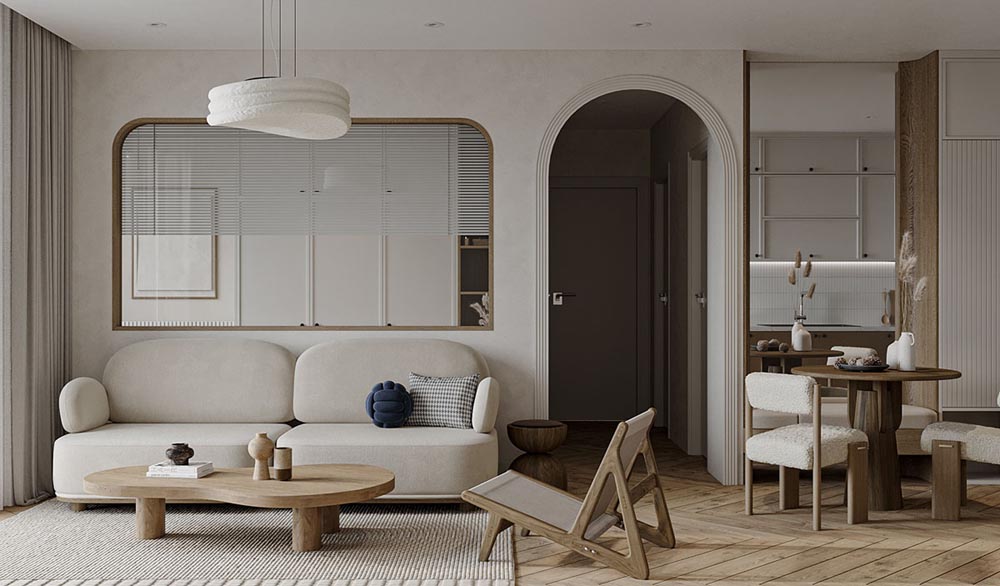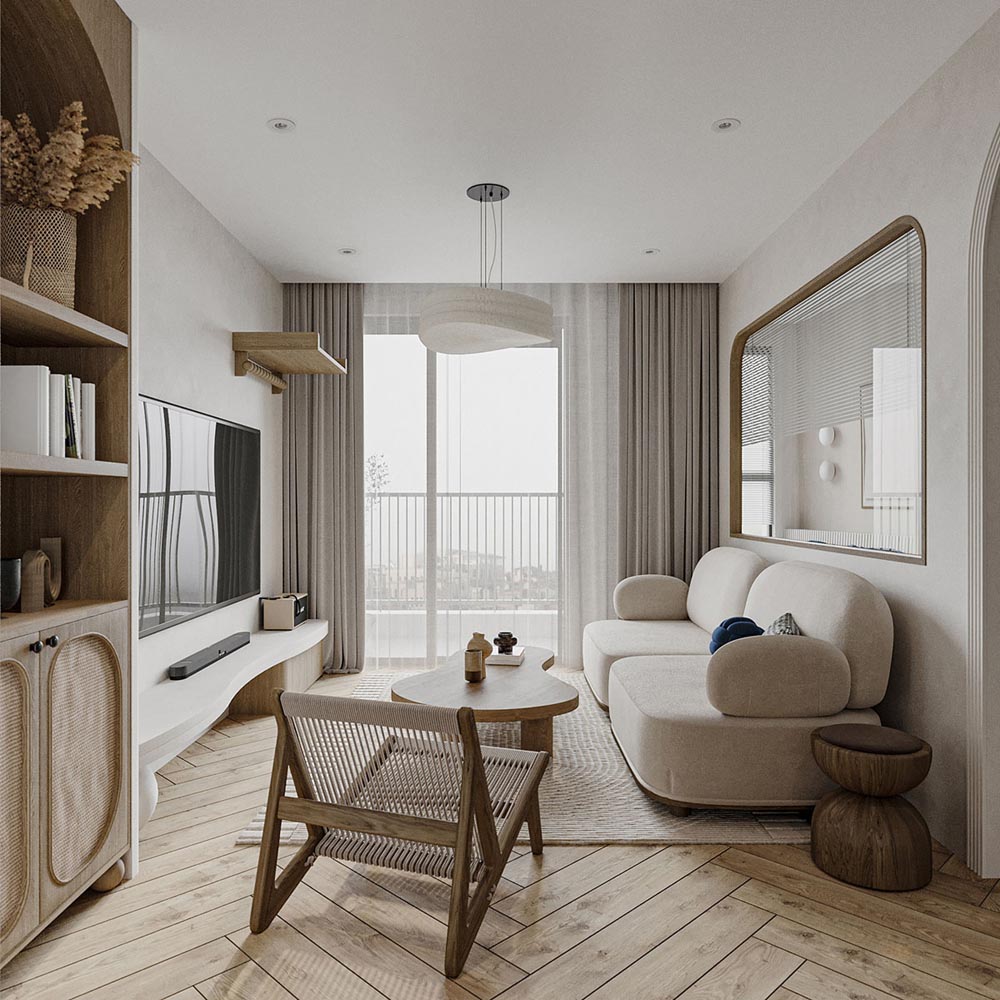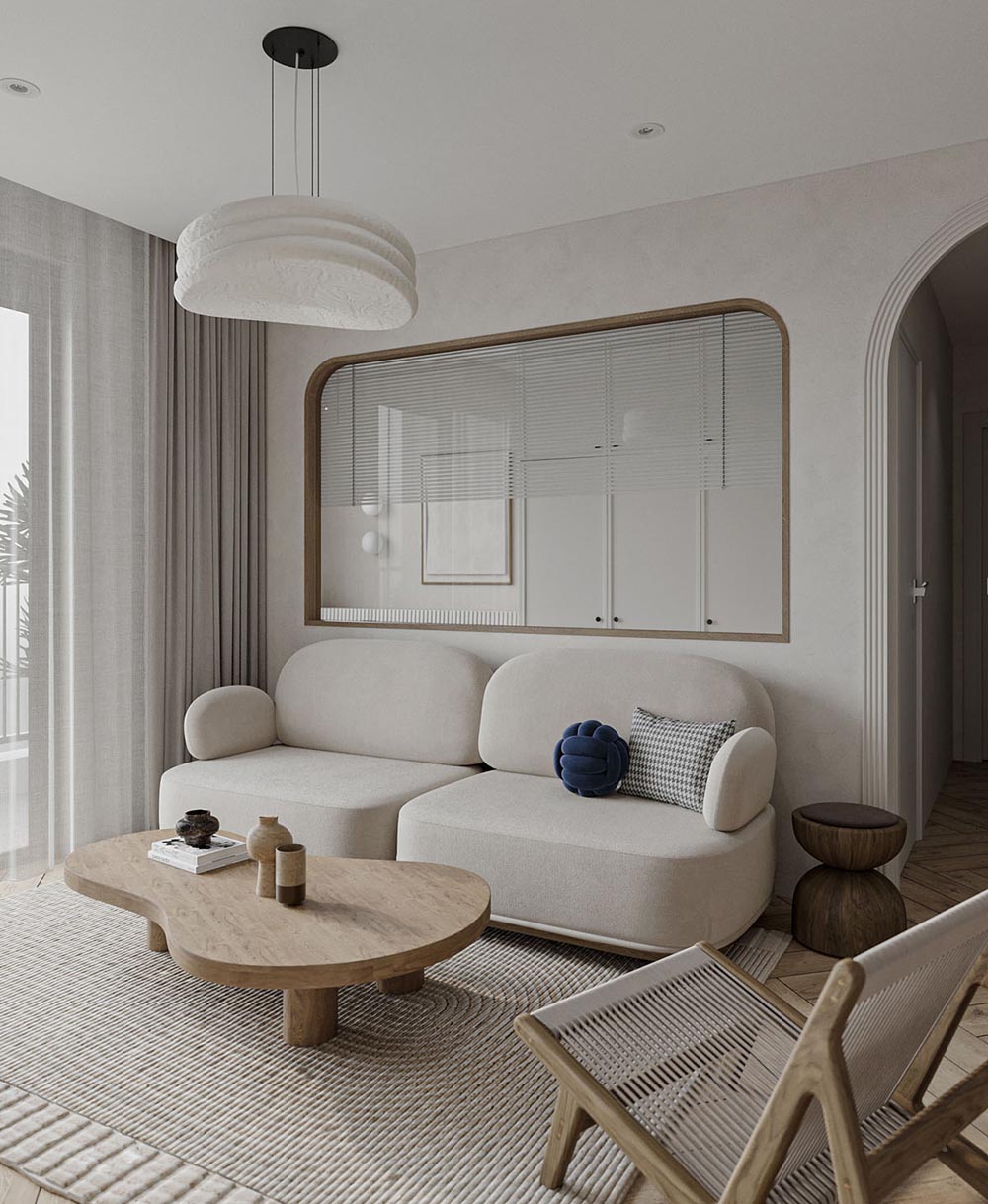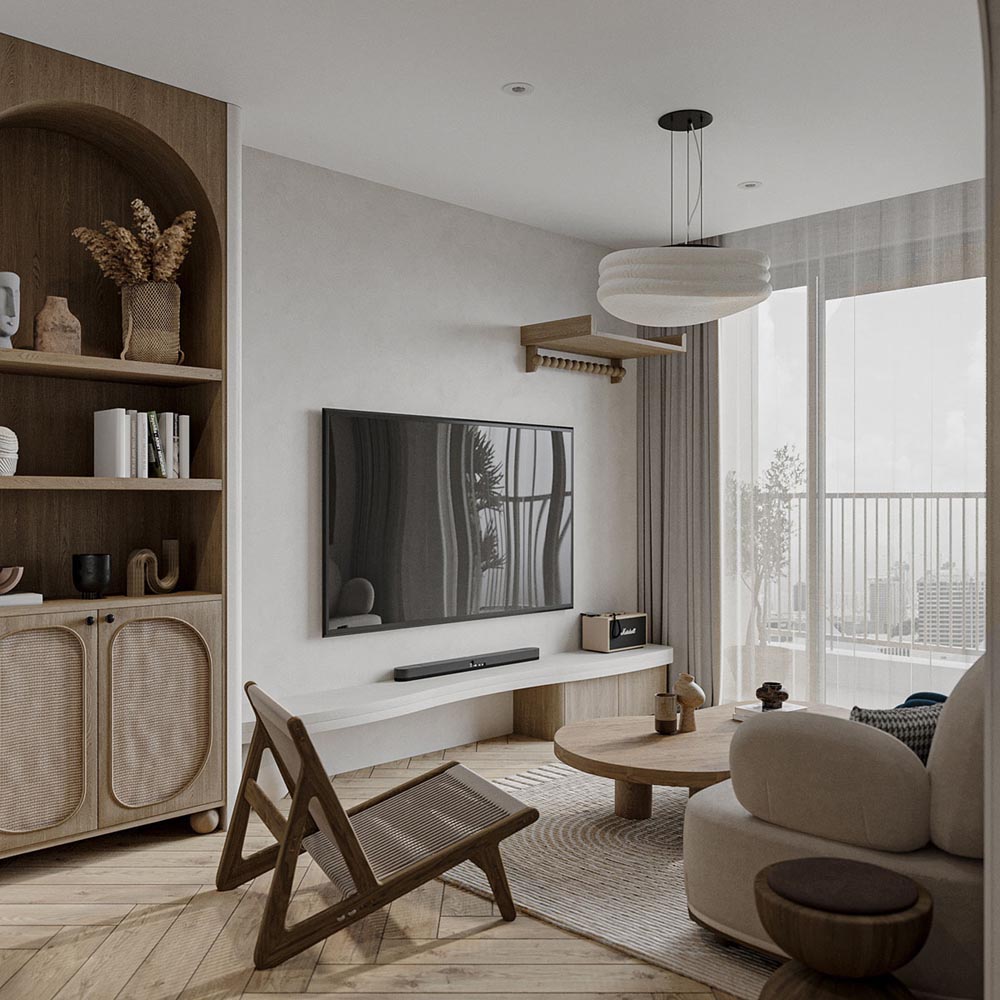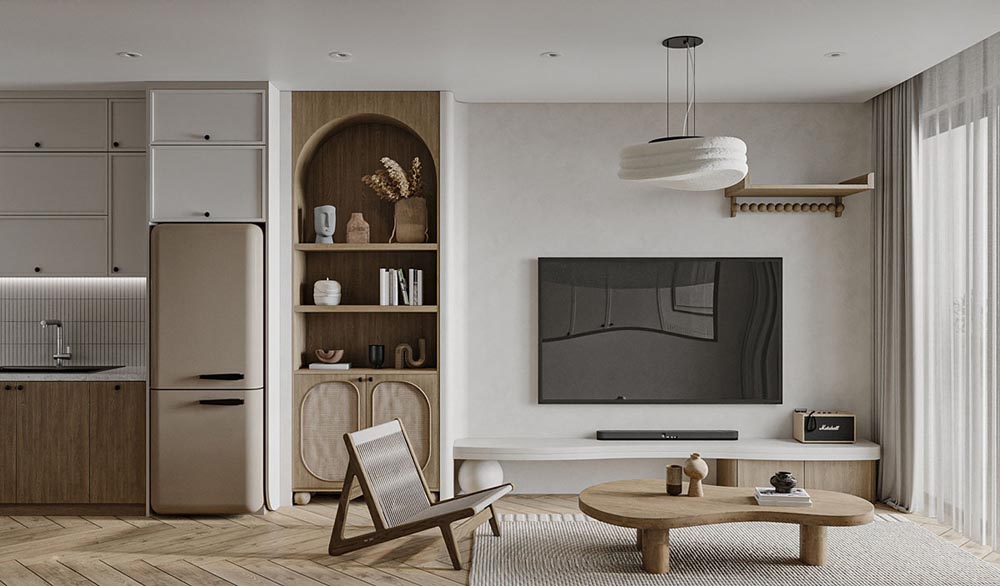 It's not a very specious room with the dining room in front of the entrance. But a large custom-made mirror makes the small dining room much more spacious. Additionally, the mirror actually supports a small upholstered bench seat, providing more seating space.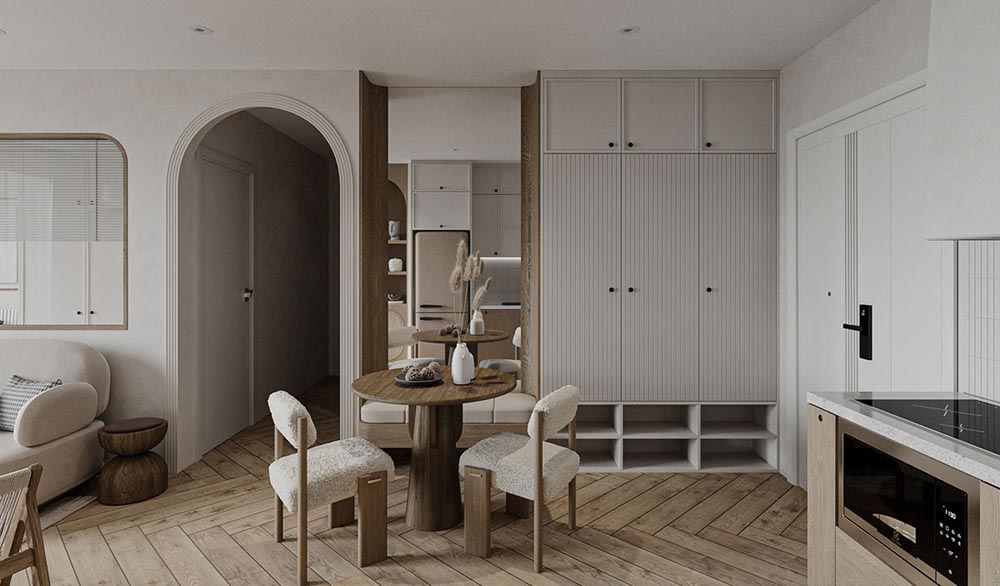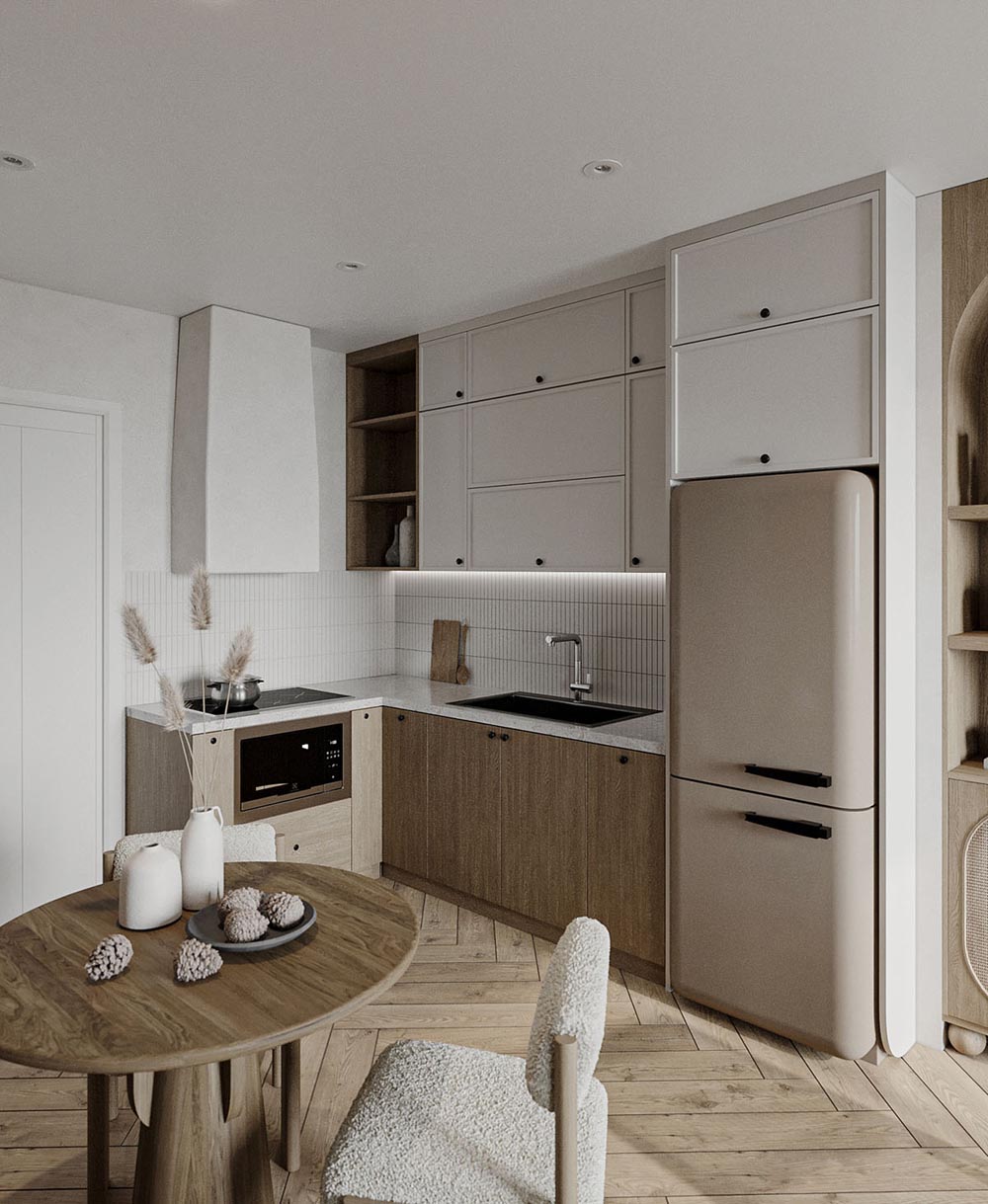 The bedroom seen through the arched window in the living room is a single space with a built-in bed. The custom platform bed creates a two level floor. Built-in cabinets are combined with a modern office design to create a stylish room.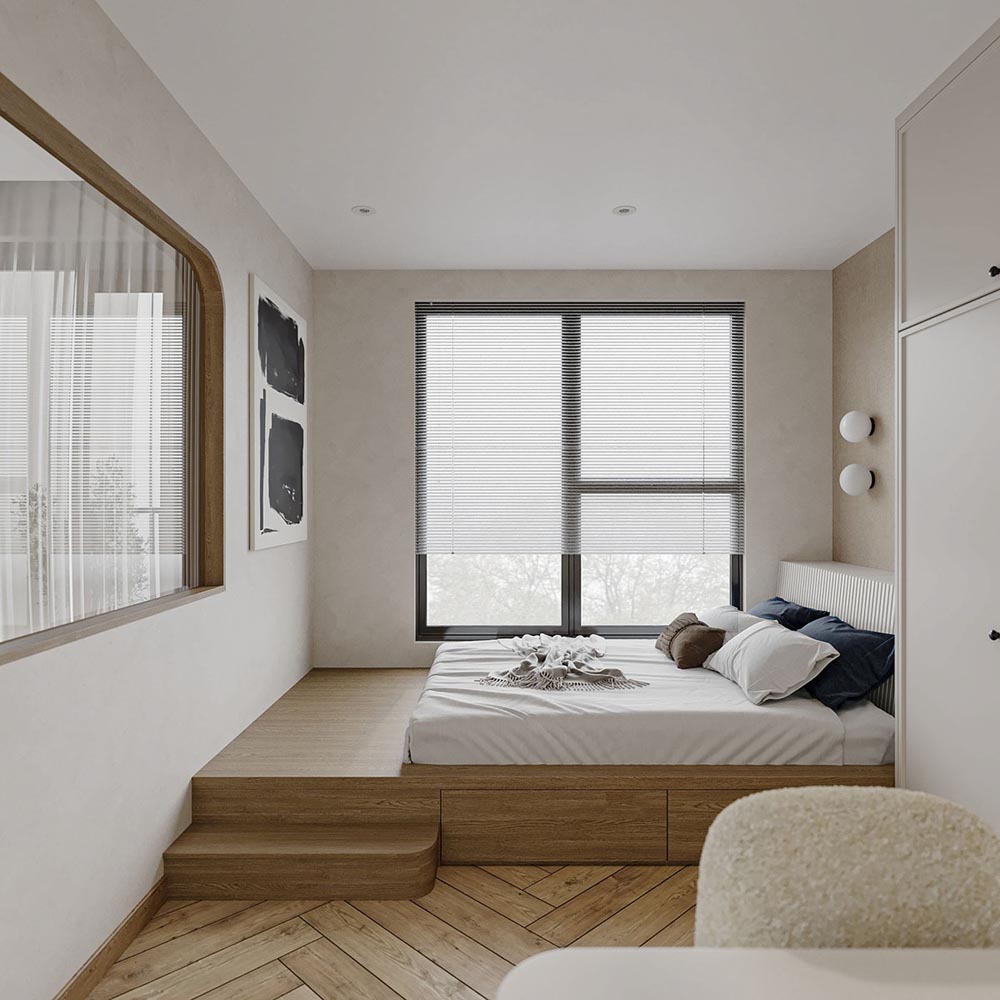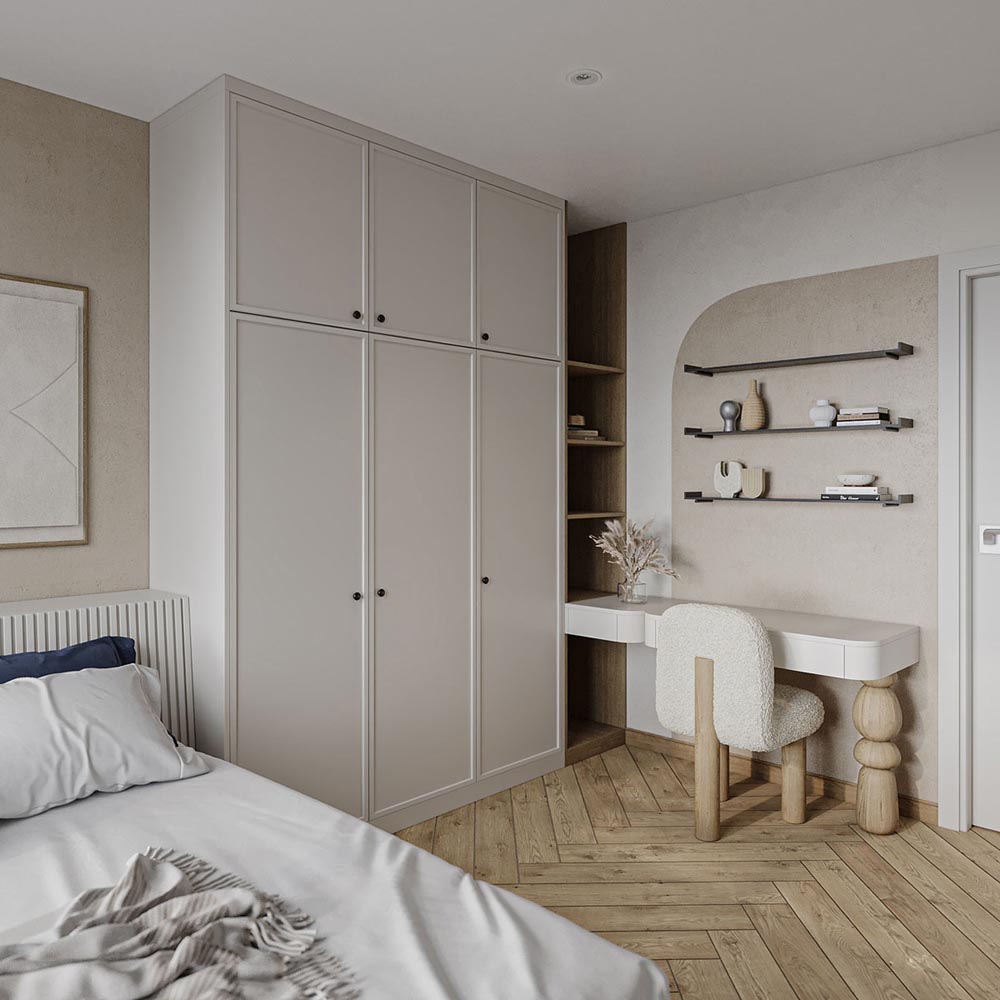 The master bedroom is a soothing combination of beige stucco and natural wood. An arch leads to the dressing room and an adjoining bathroom. An arched stool is paired with a decorative wall mirror. A floating TV stand curves perfectly into the wall. The adjoining bathroom is sealed behind a glass wall. A freeform bathroom mirror adds interest to the bathroom vanity area.