Bloomington, Indiana- Many infrastructure improvement projects are underway this season to advance community goals including safety, sustainability, accessibility, equity, economic vitality and quality of life in Bloomington. The City will provide regular public updates on a range of these improvements as they progress. City departments are coordinating with each other, as well as with private developers, to minimize the impact on Bloomington residents and visitors.
PARKS & LEISURE
Griffy Lake Boathouse
The Griffy Lake Boathouse has moved to reduced hours of operation. During the month of September, the boathouse is open daily from 9 a.m. to 6 p.m. for boat rentals and the purchase of personal watercraft launching permits. For more information, call the Griffy Lake Boathouse during business hours at 812-349-3732, or email griffy.boathouse@bloomington.in.gov.
Seminary Park
New energy-efficient, dark-sky-friendly LED streetlights were installed this week in Seminary Park and will be scheduled in the coming weeks. The lights are controlled by automatic timers and illuminate the interior of Seminary Park.
Lower Cascades Park
Last week, contractors were on site at Lower Cascades Park to plant the last of the trees needed to mitigate the 23 downed trees as part of Phase 5 of the Lower Cascades Park Trail and Shoreline Stabilization Project. Over 115 new trees have been planted in Lower Cascades Park and surrounding areas since May 2022.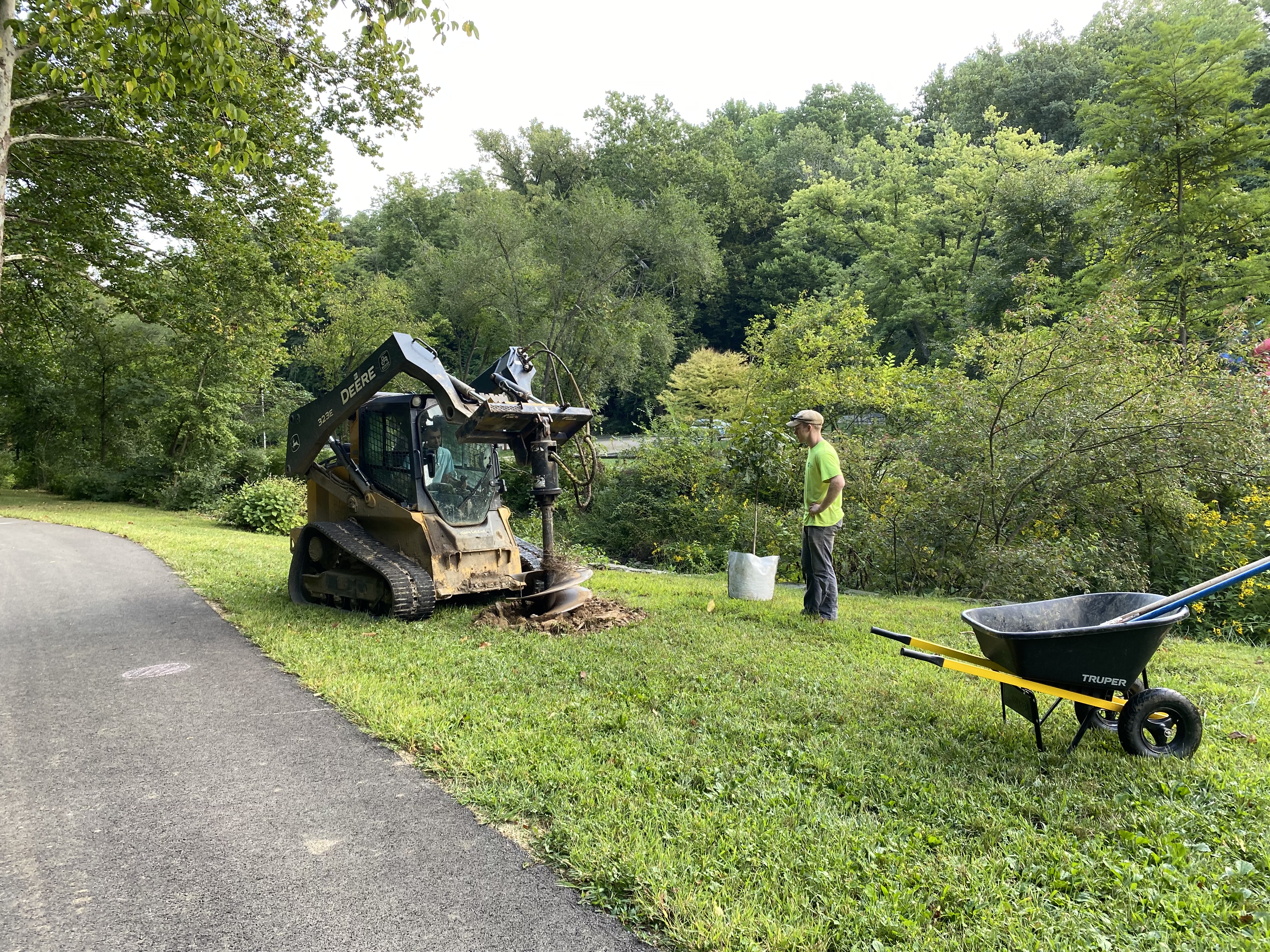 UTILITIES
Hidden River Trail Project
The two-year project to rebuild downtown stormwater infrastructure to deal with flooding during rain events continues. Contractor Milestone is completing the new culvert under Grant St between Kirkwood and 4th and in the driveway south of Grant. Grant continues to be closed from 4th to Kirkwood. The driveway on the east side of Grant, between Trinity Church and the Longfei Restaurant, will remain closed.
The City will continue to coordinate with other construction and road projects as it rebuilds 1,829 feet of culverts to protect downtown residential and commercial buildings. This project is on track for completion by the February 2023 deadline. For more information on the project, visit: bloomington.in.gov/utilities/hidden-river.
Businesses on 4th and Grant are still open as this project continues around them. They welcome customers and taking the time to visit them can allow residents to see what is going on with this project. Businesses in the affected area include The Venue, Siam House, Little Tibet, Burma Garden, Korea Restaurant, Oak, My Thai, DO Asian Fusion, Dat's, B-Town Gyros, Healthy Hoosiers, Bali Cafe, Storm Real Estate, Longfei, Parlor Donuts, Soma Coffeehouse and Taste of India.
PUBLIC WORKS
The Public Works Division has completed street milling on W 12th Street from Monroe to Lindbergh and is expected to resurface the week of September 12. Also, next week, the division is expected to begin street milling on N Summit Street from 12-13.
ENGINEERING
Hopewell Phase 1 East
The project has completed the demolition of eight buildings on the site with three buildings remaining. Transportation of materials for disposal and recycling will continue over the next few weeks. The next building slated for demolition is 635 Rogers Street.
The Hopewell Phase 1 East project site is bounded by 2nd Street to the north, 1st Street to the south, B-Line to the east and Rogers Street to the west. Additional information about the project and the contractor can be found at the following links: https://bton.in/mRp~I, hopewellbloomington.org & renaissanceinc.com/

Demolition of the poplar IU building
Due to the current phase of demolition of the Indiana University Poplars building on 7th Street, west of campus, N Grant Street will be closed between 6th and 7th E September 6-20. The sidewalks adjacent to the building will also be closed during each of these closures. Closures will be 24 hours a day.
Traffic calming project in the Crestmont area
The traffic calming project in Crestmont begins with the replacement of the City Street Department's ADA curb ramp, and the milling and paving of 12th and 13th Streets. The installation of the speed cushions and traffic signs by the contractor will begin in the next few weeks. Traffic calming devices on 12th Street (Lindbergh to Monroe) and 13th Street (Illinois to Summit) were prioritized as part of the City's Traffic Calming Program resident-led process. traffic and greenways (TCGP). Additional information about the project and the contractor can be found at: https://bton.in/6nWTt.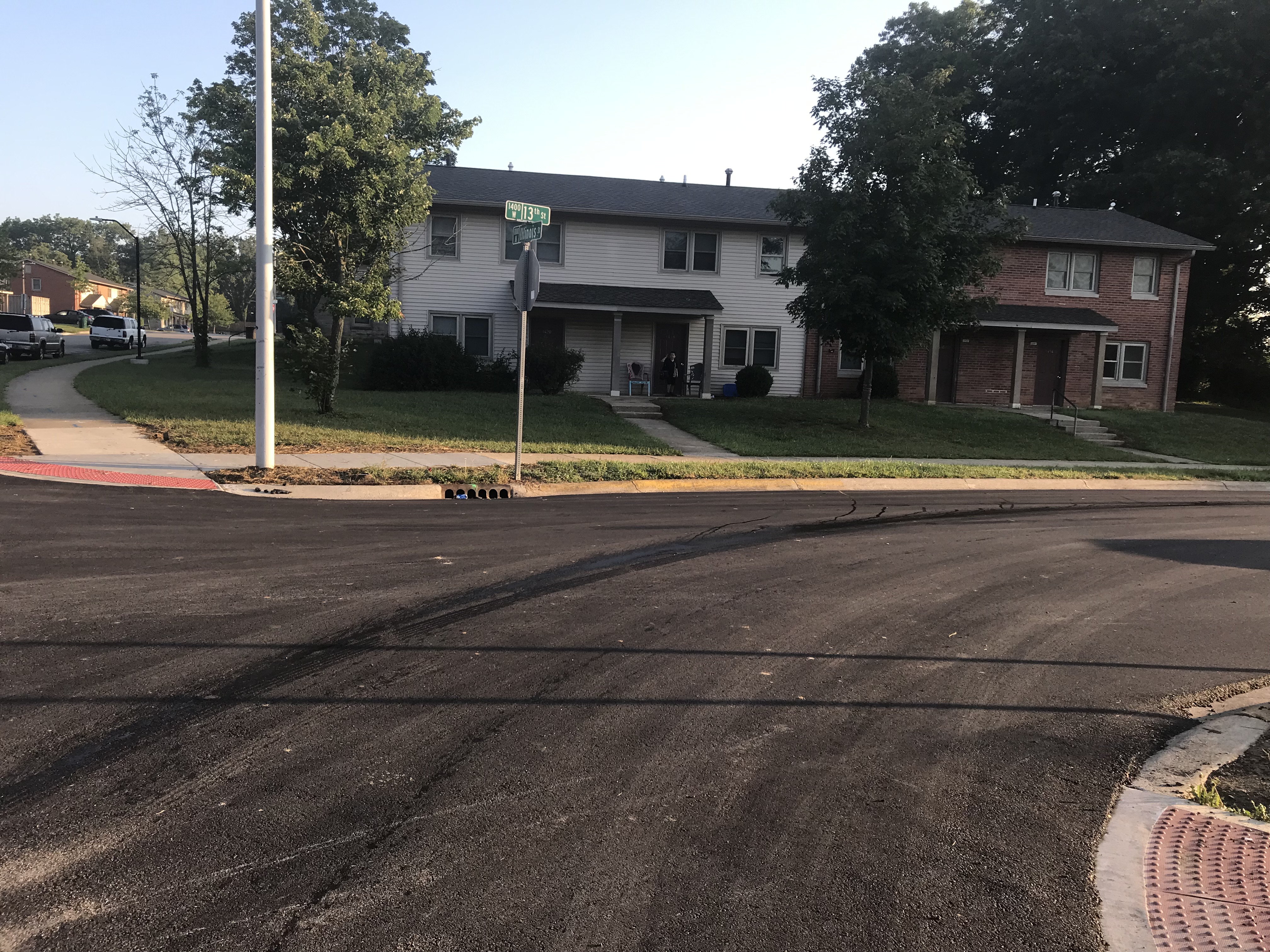 13th Street and Illinois Street looking northeast
Pedestrian crossing project
The City's crosswalk improvement project at 3rd and Grant Streets, 11th and Blair Avenues, and Patterson and Isaac Drives is substantially complete. Improvements include marked crosswalks, accessible curb ramps, warning signs, flashing beacons, a median island of refuge, curb bulb exits and other traffic calming features. Pavement marking installation is underway at all three intersections this week, and residents may encounter temporary traffic control at each intersection. Additional information about this project is available at bloomington.in.gov/engineering/projects/crosswalks.
14th Street (the standard)
As part of ongoing construction associated with the redevelopment of the property on the south side of the street, 14th Street between Dunn and Washington will transition to one-way traffic (westbound only) beginning Sept. through January 31, 2023. On-street parking along the north side of 14th Street will remain unchanged.
Read the news as it happens! Sign up to receive City press releases at https://bton.in/-M!di to receive City news directly in your inbox.